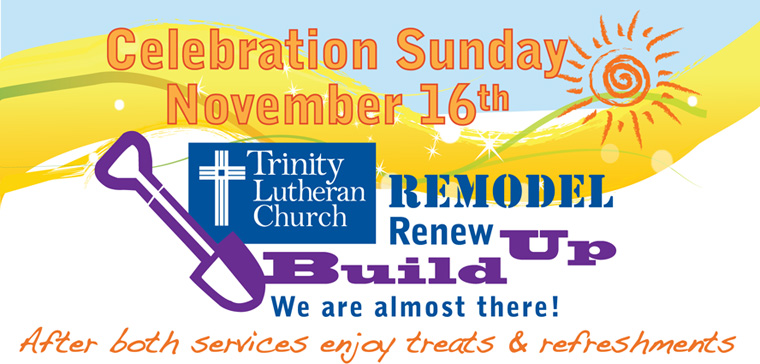 After both services enjoy treats & refreshments
Let's bring back a little bit of sunshine on November 16th and take time to give thanks and reflect on the half-way point of this amazing journey to Remodel, Renew and Build Up our beloved church and school!
Come together to rejoice in the many exciting blessings that
Trinity Lutheran Church and School has experienced.
1. Everyone pitched in to get the classrooms ready,
school started on time, and we are half-way there!
2. Mortgage is paid off!
3. Trinity Lutheran was "tops" in raising Thrivent Choice Dollars
4. We were awarded a $10,000 grant for our food pantry.
5. Advance the Potential of Our Students was a success.
There will be a prize for the person that shows sunshine spirit!
SO… Get out your favorite and loudest summer attire and
dress as though it were the middle of SUMMER even if you
have your tights or long johns under it all!